How Racial Bias in Healthcare (still) Kills 80,000 People Each Year
 LISTEN: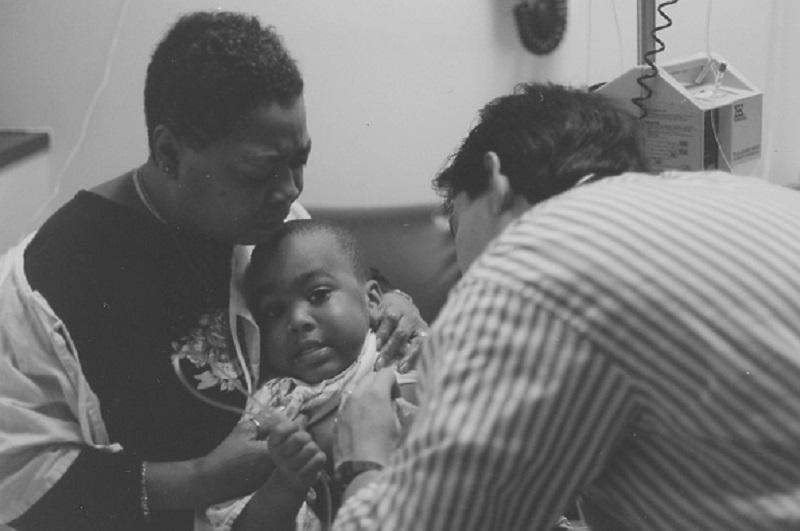 In the book Just Medicine: A Cure for Racial Inequality in American Health Care, Dayna Bowen Matthew reveals how over 80,000 black lives are lost each year due to health care disparities caused by unconscious racial and ethnic biases held by physicians, institutional providers, and their patients.  She's a professor at the University of Colorado Law School and the Colorado School of Public Health, as well as co-founder of the Colorado Health Equity Project, which aims to remove barriers to good health for low-income clients.  [Click link to listen]
+++++(1950s) Michigan Exhibit
HOSPITAL DISCRIMINATION IN DETROIT REFLECTED IN HIGHER DEATH RATE AMONG NEGROES
This document presents statistics on the death rates of Detroit African Americans versus white Detroit residents. It includes the first of several case histories contained in the report. These case histories describe examples of segregationist policies practiced by Detroit hospitals. SOURCE

++++++++++++++++++++++++
CHANGING TIMES IN THE USA:
In 2013, the population of African Americans including those of more than one race* ethnicity was estimated at 45 million, making up 15.2% of the total U.S. population.
Those who identified only as African American made up 13.2% of the U.S. population-over 41.7 million people.
The US Census Bureau
projects that by the year 2060 there will be 74.5 million African Americans including those of more than one race ethnicity in the United States, making up 17.9% of the total U.S. population.
African Americans lived throughout the country in 2011, with the largest concentrations in the South. About 55% of those reported by the US Census as Black (alone or in combination) lived in the South.
Locations with the largest percentage of Black residents per total population in 2013 were the District of Columbia (51%), and Mississippi (38.1%). Location with the largest total number of black residents (in 2013) was New York (3.7 million).
*I erase RACE,  because we must think of this in a new way, as in ethnicity and ancestry. There is no such thing as RACE… We have a long way to go, obviously, as the US Census Bureau is still using RACE in their terminology… Trace
++++++++++++ What's it like up north? ++++++++++++++++++++
Watch Being Black in Canada