Shane White discusses his new book at the Gotham Center for New York History
Prince of Darkness:
​The Untold Story of Jeremiah G. Hamilton, Wall Street's First Black Millionaire
Tuesday, April 12th, 2016 | Skylight Room​
Shane White reveals the larger-than-life story of a man who defied every convention of his time, Jeremiah Hamilton.  He wheeled and dealed in the lily-white business world, he married a white woman, he bought a mansion in rural New Jersey, he owned railroad stock on trains he was not legally allowed to ride, and generally set his white contemporaries teeth on edge when he wasn't just plain outsmarting them.  An important contribution to American history, Hamilton's life offers a way into considering, from the unusual perspective of a black man, subjects that are usually seen as being quintessentially white, totally segregated from the African American past.
All events are free and open to the public, and take place from 6:30 to 8 pm at The Graduate Center, City University of New York, 365 Fifth Avenue, between 34th & 35th Street. Seating, as always, is "first come, first served."  Books will be available for purchase and signing. For more information, call (212) 817 8471.
More information: http://www.gothamcenter.org/events.html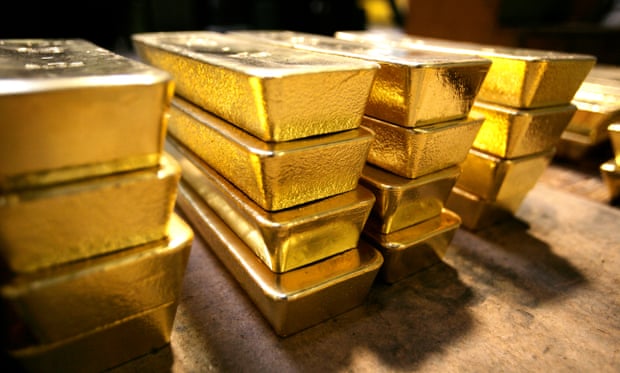 The Panama Papers –> A massive trove of documents leaked this weekend from a Panamanian law firm connects more than 70 current and former world leaders to offshore tax havens used to secretly hoard billions.  Vladimir Putin plays a central role, reports Luke Harding for The Guardian: "Though the president's name does not appear in any of the records, the data reveals a pattern – his friends have earned millions from deals that seemingly could not have been secured without his patronage.  The documents suggest Putin's family has benefited from this money – his friends' fortunes appear his to spend.  The files are part of an unprecedented leak of millions of papers from the database of Mossack Fonseca, the world's fourth biggest offshore law firm.  They show how the rich and powerful are able to exploit secret offshore tax regimes in myriad ways."
++How Mossack Fonseca helped hide millions from Britain's biggest gold bullion robbery
***********************
Why Slaves' Graves Matter
By SANDRA A. ARNOLD | New York Times | APRIL 2, 2016
I GREW up in a small rural town in West Tennessee. My family is rooted in that region, where my ancestors were once enslaved. In the 1970s, when I was a teenager, we regularly attended an old country church that was located in the curve of a gravel road and surrounded by undeveloped Southern land. The church had rustic wooden floors, handmade pews and a piano that was often missing an accompanist. The congregation didn't mind though; they made their own music, tapping the pews and the floor as they sang.
A short distance away, at the dead end of a dirt path, was the church's cemetery. According to local oral history, it was established sometime during the 1840s. Most of its burials had headstones with names, dates and sometimes epitaphs. However, the cemetery also contained an area with graves marked only by plain rocks of various sizes. I would eventually discover that the rocks marked the graves of people who had lived and died in the community over the years, including those who had been enslaved.
 Read more: http://www.nytimes.com/2016/04/03/opinion/sunday/why-slaves-graves-matter.html
Recognizing Slavery at Harvard
By Drew G. Faust | The Harvard Crimson
I write today about history, about legacies, and about our responsibility to our past and our future. On the morning of April 6, I, joined by Congressman John Lewis, will install a plaque on Wadsworth House in memory of four enslaved persons who lived and worked there during the 18th century in the households of two Harvard presidents. I have also convened a committee of historians from our faculty to advise me about other sites on campus that should be similarly recognized as significant symbols of Harvard's connections to slavery. Next March, with support from the Office of the President, the Radcliffe Institute will host a major conference on universities and slavery, offering a broader exploration of the complexities of our past.
Listen at: http://www.thecrimson.com/article/2016/3/30/faust-harvard-slavery/
+++
White People Have No Place In Black Liberation
There is no answer to the question of what white people can do for Black liberation, but racism veils reality so easily and efficiently.  It is anti-reality. It makes the impossible seem not only possible, but a worthwhile endeavor.  It truly does keep you, as Toni Morrison said, "from doing your work.  It keeps you explaining, over and over again."
The dilemma of what white people should do to address racism has the same exhausting function of racism, because this dilemma is racism.  Because for white people "to do" anything means that whiteness must be centered in a way that would perpetuate its oppressive essentiality.
Indeed, there would be no white race, no "race" as we know it, if whiteness weren't positioned in violent dominion.  That is the only thing it can do.  Whiteness cannot operate in any way that does not first perpetuate white supremacy.