First lady Michelle Obama in JULY this year referenced a bit of history in her speech at the Democratic National Convention that has both surprised and moved many.
"That is the story of this country, the story that has brought me to this stage tonight, the story of generations of people who felt the lash of bondage, the shame of servitude, the sting of segregation, but who kept on striving and hoping and doing what needed to be done so that today I wake up every morning in a house that was built by slaves," she said.
Clarence Lusane, author of The Black History of the White House and chairperson of Howard University's political science department, says slave laborers who built the White House were both skilled and unskilled.  Carpentry work, for example, was skilled, he tells Morning Edition's Renee Montagne, but "a lot of it was just hard, intense manual labor," often done under punishing weather conditions.
"Trees had to be cut down.  Once those trees were cut down, then they had to be hauled away. Then the ground had to be cleared.  To construct these buildings foundations had to be dug.  So it was an incredible amount of hard labor that was involved," Lusane says.
I think he always had an ambiguous understanding in relationship to slavery. So in building this brand new symbol of the new America, the democracy that they were trying to promote and to establish the new country as a beacon in the world for liberation and freedom, it was clearly compromised by the issue of slavery. So I think in that context George Washington would have preferred not to have to address the issue of slave labor building the Capitol, building the White House. The problem was that there was not enough nonslave labor that could get the task accomplished.
So for example, the rock quarries which were in Virginia — [it was] just unimaginable back-breaking work.  You had to dig these rocks out, then you had to load them on a boat, sail them across the [Chesapeake] Bay, then they had to be unloaded and then they had to be carried to the site.  So this is just grueling, grueling kind of work. And nobody was really willing … to do it.  So slave labor played a massive role in getting this city built.
***READ: Code Switch :  The Obamas And The White House's Slave Legacy
******
READ: Henry Louis Gates Jr. writes about restoring Black American history:
The connection between humanity and history was central to this debate, and in the estimation of some Enlightenment thinkers, blacks were without history and thus lacked humanity. The German philosopher Hegel argued that human beings are "human" in part because they have memory. History is written or collective memory. Written history is reliable, repeatable memory, and confers value. Without such texts, civilization cannot exist. "At this point we leave Africa," he pontificated, "not to mention it again. For it is no historical part of the world; it has no movement or development to exhibit." Black people, of course, would fight back against these aspersions by writing histories about the African-American experience. In the 1880s, George Washington Williams, whom the historian John Hope Franklin called "the first serious historian of his race," published the "History of the Negro Race in America from 1619 to 1880"; he confessed that part of his motivation was "to call the attention to the absurd charge that the Negro does not belong to the human family."
https://twitter.com/HalDockins/status/779701409717555200
Save
Save
Save
Save
In the News
African American Museum opening: 'This place is more than a building. It is a dream come true.'
Jessica Contrera | Washington Post | September 24, 2016
In a speech filled with reminders of America's dark and not-so-distant past, and hopes for a brighter future, President Obama helped to inaugurate the National Museum of African American History and Culture today in Washington.
The country's first black chief executive stood before a crowd of more than 7,000 official guests — and thousands more gathered on the National Mall — and repeated the words of poet Langston Hughes: "I, too, am America."
"African American history is not somehow separate than the American story.  It is not the underside of the American story.  It is central to the American story," Obama said.
*****
Can the South Make Room for Reconstruction?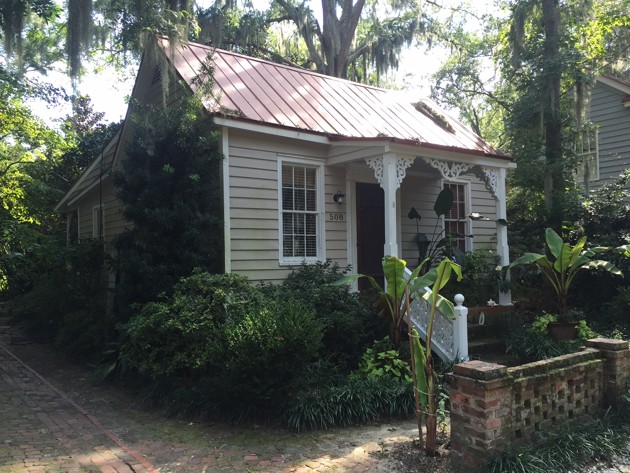 Bill Rauch | The Atlantic | Sep 17, 2016
"Here in Natchez, we're all about inclusion and telling the whole multicultural and multiethnic story."
A dozen years after first being rebuffed in South Carolina, the National Park Service is poised to make another run at designating trails, historic sites, and perhaps a park or two in commemoration of one of U.S. history's most controversial periods: Reconstruction in the former Confederacy.
After nearly a century of building feel-good "guns and drums" parks, only in recent years has the National Park Service begun to take on some of the nation's more inglorious and controversial moments.  Recently designated is the site of the World War II-era Manzanar internment facility in the California desert, where more than 10,000 Japanese-Americans were detained.  And there's the site of the 1864 Sand Creek Massacre in southeastern Colorado—where 650 cavalrymen under the command of a U.S. Army colonel slaughtered more than 100 members of the Cheyenne and Arapaho tribes, mostly women and children—which has also been designated.
Save